Evening with Jean-Louis Etienne and Alexis Jenni
February - Maison des Océans, Paris 5è
AN EXCEPTIONAL EVENING...
Jean-Louis Étienne and Alexis Jenni, both environmentally conscious, talk about their commitment and the figures that inspired them.
Alexis Jenni is the author of an unpublished biography of John Muir, a mythical figure of environmental protection, born in 1838, a visionary who was the first to perceive the dangers of the exploitation of nature.
Jean-Louis Étienne, polar explorer and great defender of the environment, has just published Aux arbres citoyens, an essay on his relationship with nature and his commitment.
Both will talk about ecology, the personalities that inspired them and will share with the public their view of the planet.
Free admission upon registration, subject to availability.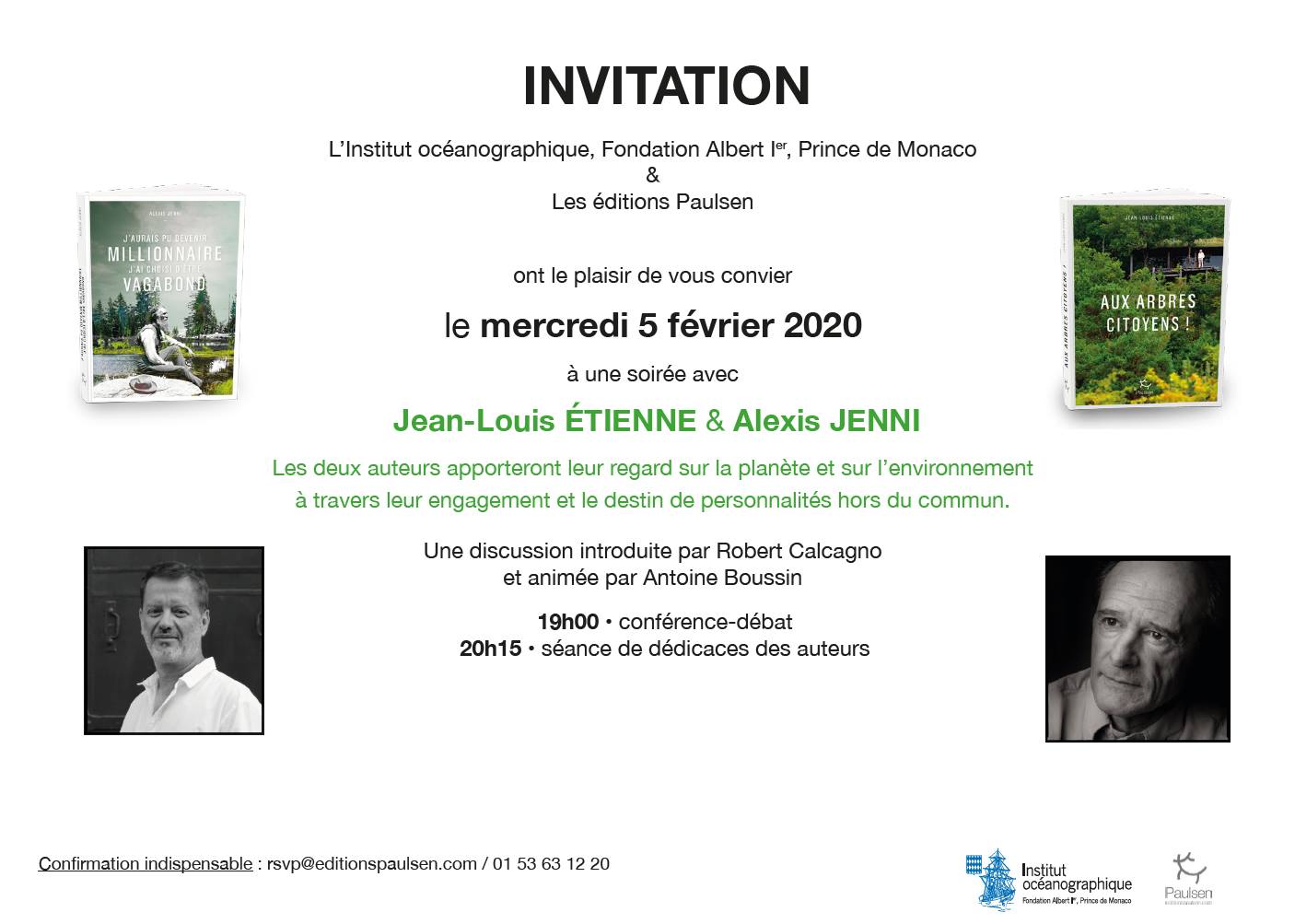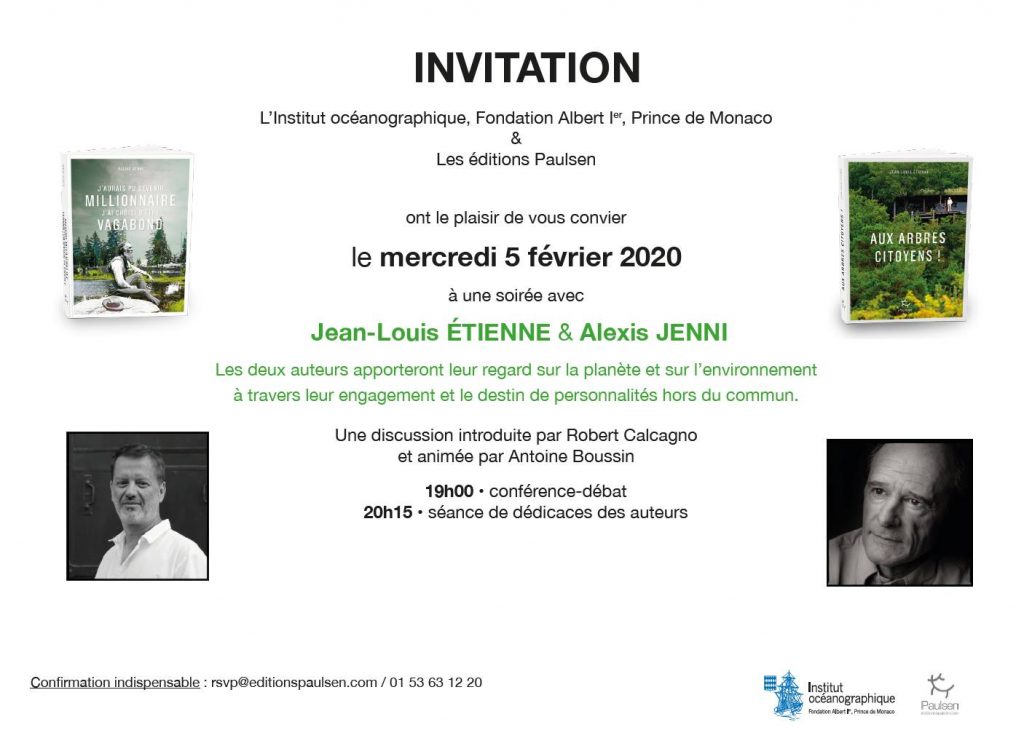 An evening organised jointly with Editions Paulsen